Ardent is a great place to work, with great benefits, an excellent work ethos, and a family atmosphere, and if that isn't enough, we are also an employee-owned company which in itself has many benefits.
However, you don't have to take our word for it. We have over 70 staff in five regional offices and our flagship head office in London. Find out what some of our team think about working for Ardent: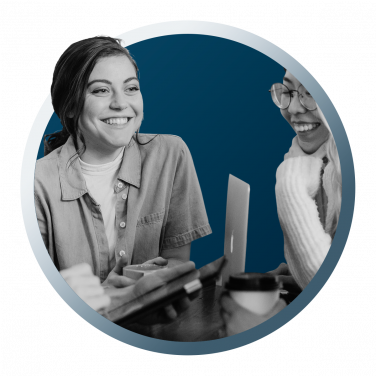 Here's what sets us apart…
Team work
We work collaboratively as a team to get the job done, we listen to our clients and understand their needs – team work really does make the dream work.
Support
We support our staff to achieve what they want to achieve in their careers from day release University and College courses to 1 day training courses relevant to your field and on the job training with a mentor.
Quality
We pride ourselves on nurturing and harnessing young talent and supporting and developing that talent to deliver the excellent standards we expect at Ardent.
Caring
We care about the welfare of our staff. We have a system in place to support all staff members via their line manager, HR and the Board. All are available to talk to any member of staff and nothing is too much trouble.
Opportunity for all our employees
Ardent has a successful track record of welcoming young people to the engineering consultancy industry as
they start their careers. Many of our team have progressed within the company after joining as an apprentice,
graduate or through an entry level position.
people work best when they
are healthy and happy
Working Environment
We provide a safe and healthy environment that supports employee engagement, health & wellbeing.
Engagement
We promote an environment that encourages employee engagement, health & wellbeing and flexible working and we endeavour to engage with employees to promote and improve their health and wellbeing;
Managing Stress
Recognising and risk assessing work related stress by implementing necessary control measures and support mechanisms to prevent harmful stress and putting measures in place. Supporting employees through a changing and challenging economic climate – enhancing coping capacity and developing a more flexible /agile work environment.
Positive Leader
Creating a culture that where problems arise, they are quickly identified and solutions considered, where the door is always open, we encourage our employees to discuss and reflect on their physical and mental wellbeing.
Home/Work Life Balance
Monitoring workload and working hours in relation to health and wellbeing.
A Rounded Approach
We believe wellbeing relies on four key things, mind, body, finances, family Ardent aims to support all of them.
We are always on the lookout for talented people to join our teams.
Job Summary
Ideally you'll have several years of experience of undertaking air quality work for planning purposes, including experience of detailed assessment and familiarity with ADMS and GIS software. Experience of undertaking model QA and reviewing reports would be an advantage. You'll lead various projects, undertake liaison with clients and local authorities and develop/mentor junior air quality...
Job Summary
Job Summary Ardent Consulting Engineers specialises in providing sustainable development infrastructure solutions from initial concept, through planning and delivery on site. A key element to the role will be the understanding and managing of the design process from inception to detail design and construction of new surface water management/flood alleviation projects, drainage strategies (foul and...
Job Summary
Job Summary Ardent Consulting Engineers specialises in providing sustainable development infrastructure solutions from planning, through to full implementation. A key element to the role will be undertaking foul and surface water drainage strategies in conjunction with the preparation of Flood Risk Assessments. A good understanding of SuDS is also critical for this role. An understanding...